Auxiliary Bishop of Utrecht, Msgr. Woorts says to be shocked by the "brutal robbery" at Museum Catharijneconvent. A monstrance "whose value can not be expressed in money" was stolen. Msgr. Woorts begs the thieves to give it back. The stolen item is in fact property of the parish of the Holy Trinity in Amsterdam-West. It is a 18th-century gilded silver monstrance, adorned with numerous diamonds. These are donated by the faithful "for the love of God," says Msgr. Woorts, art historian and member of the board of the archiepiscopal museum. (KRO/RKK, February 2013)
Update: on February 14 the police retrieved the monstrance stolen from archiepiscopal museum Utrecht.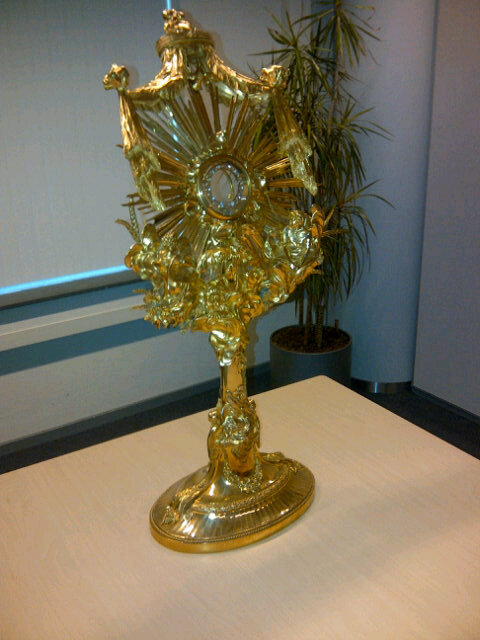 Woordvoerder Politie Utrecht:
Goed nieuws!
Gestolen monstrans is terug na rechercheonderzoek Utrecht.
3 Mannen zijn aangehouden.